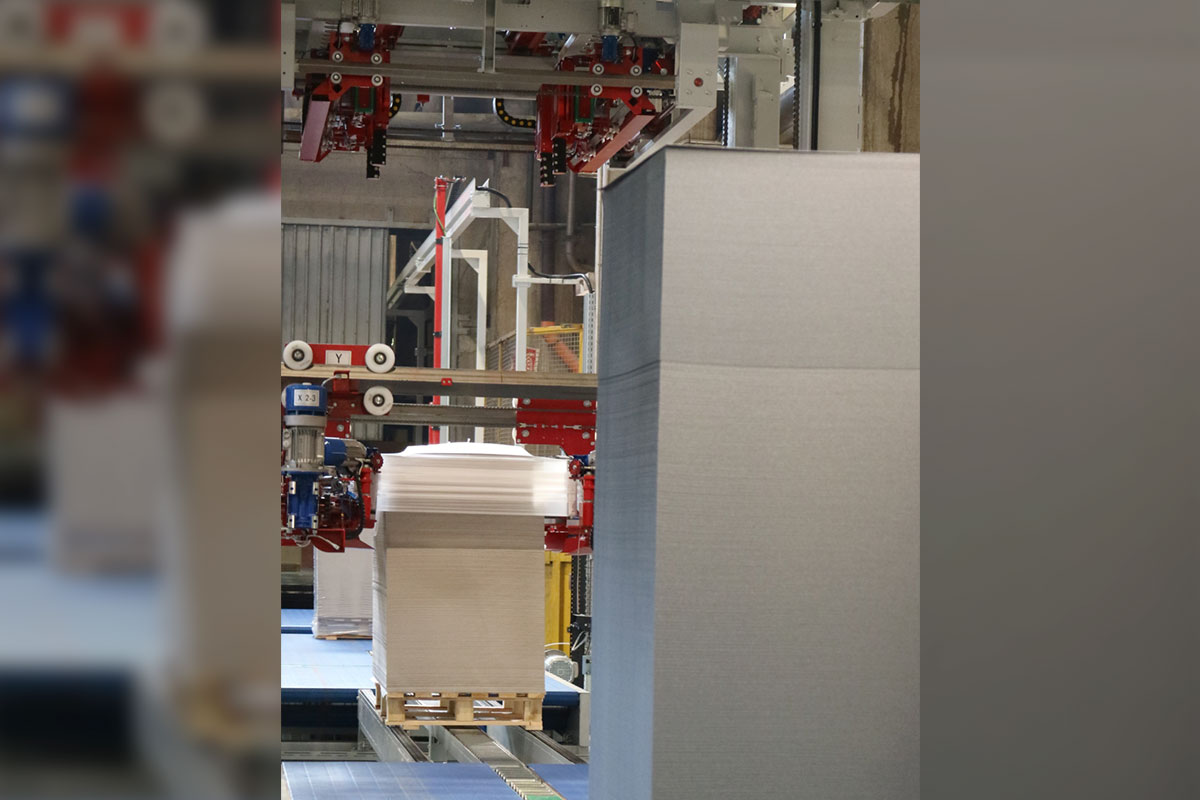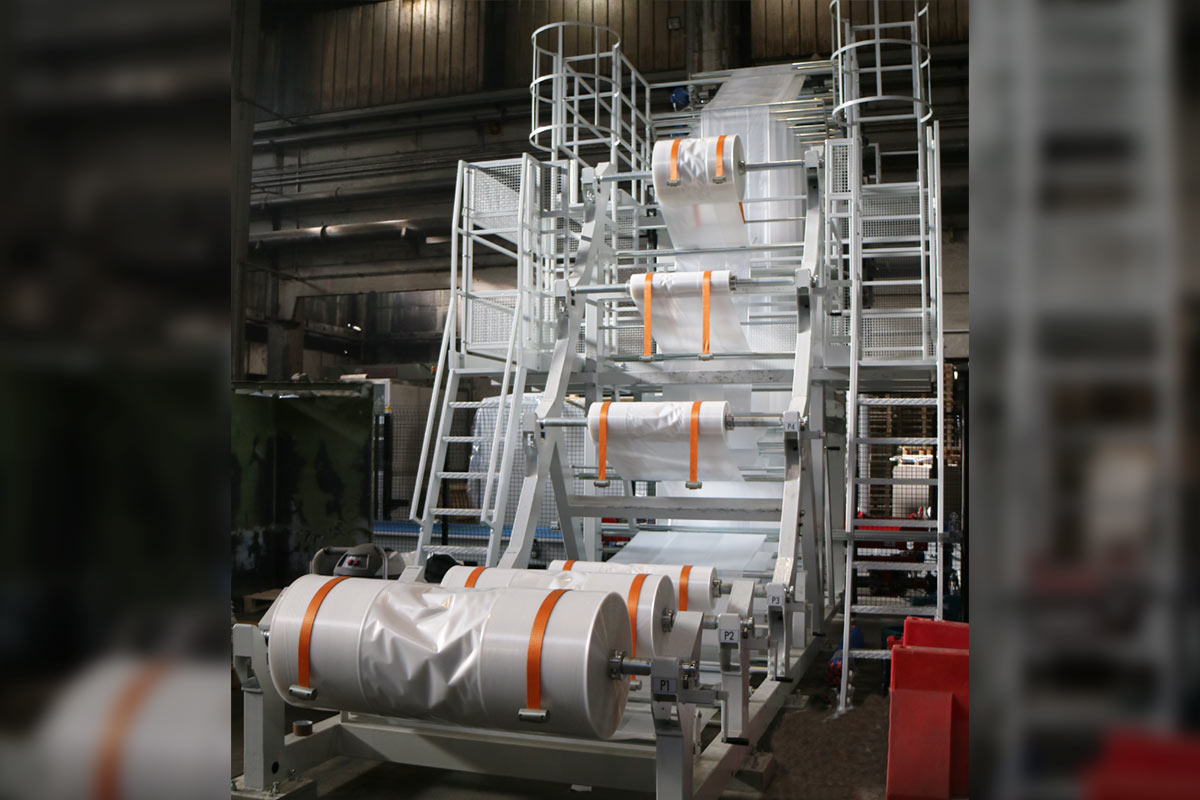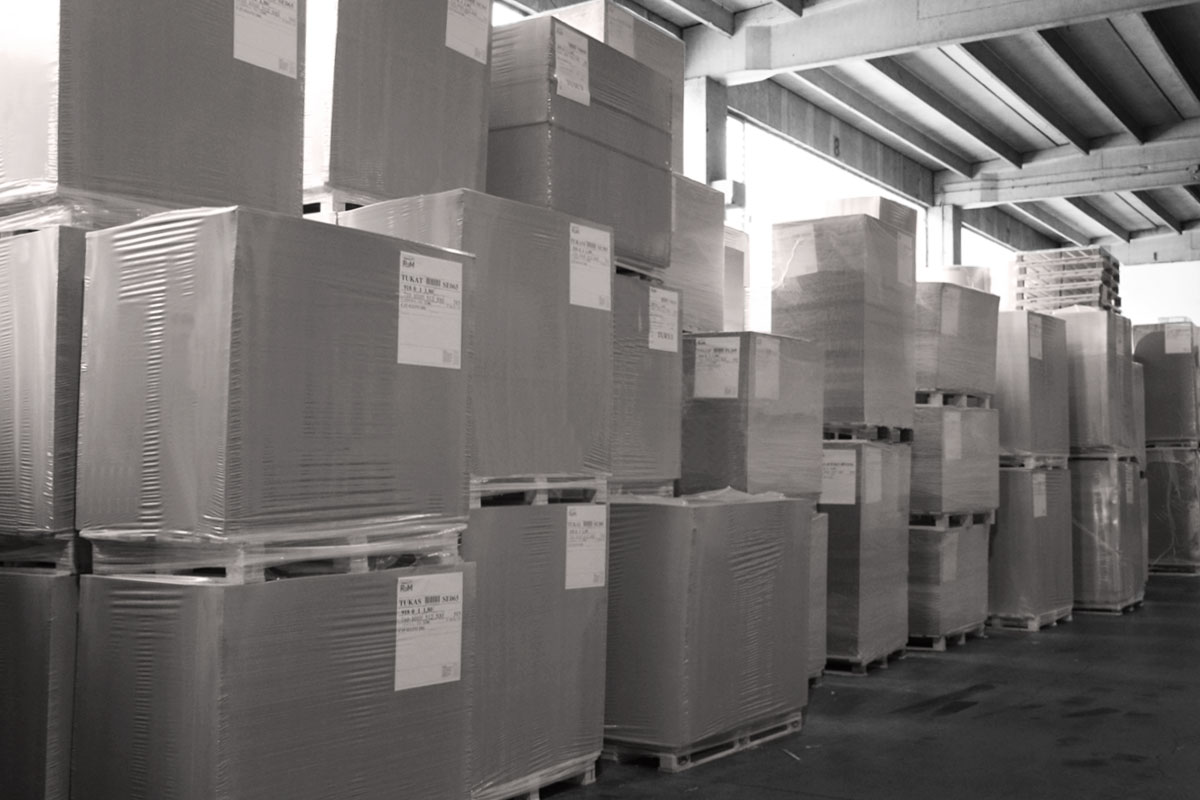 Flexibility
4200 different pallet sizes? No problem, we can handle them all with one machine.
Stretch hooding is the wining technology to fulfil in the most competitive manner the wide variety of pallet sizes to be packed. Bocedi stretch hooder FB2000 can be equipped with 6 different film reels, it offers the possibility to pack over 4200 different pallets sizes with one machine only, granting major cost saving in terms of equipment and reduced footprint.
The stretch hooder is complete with an automatic pallet identification system, which accurately tailors the hood around every single load. The device plays an important role to the environment as it allows the machine to work with as little plastic as possible, avoiding any waste.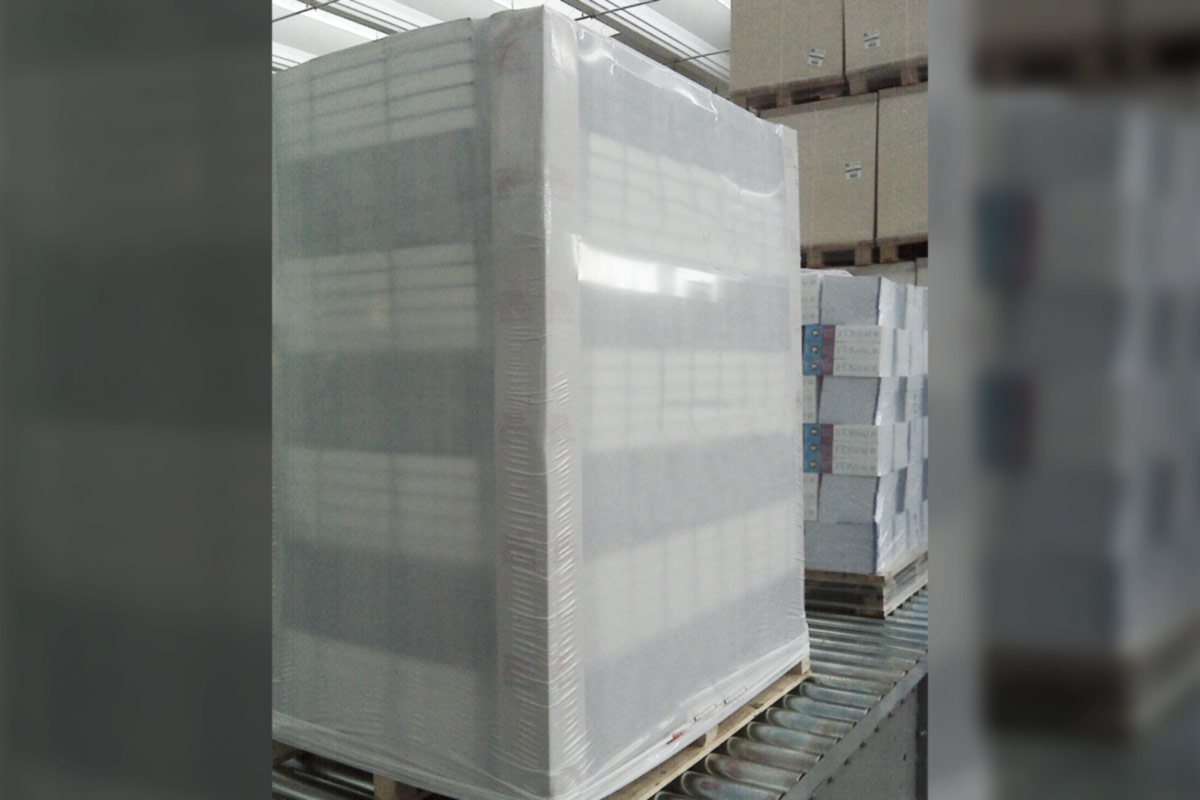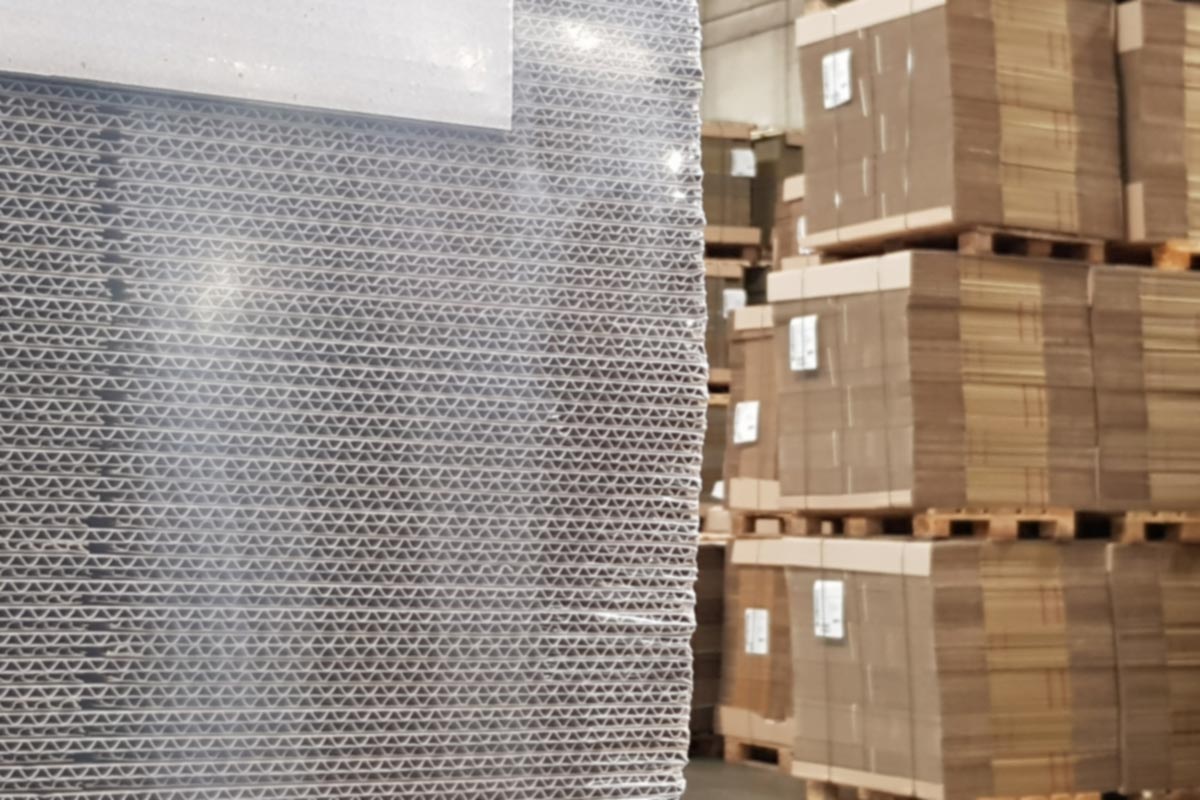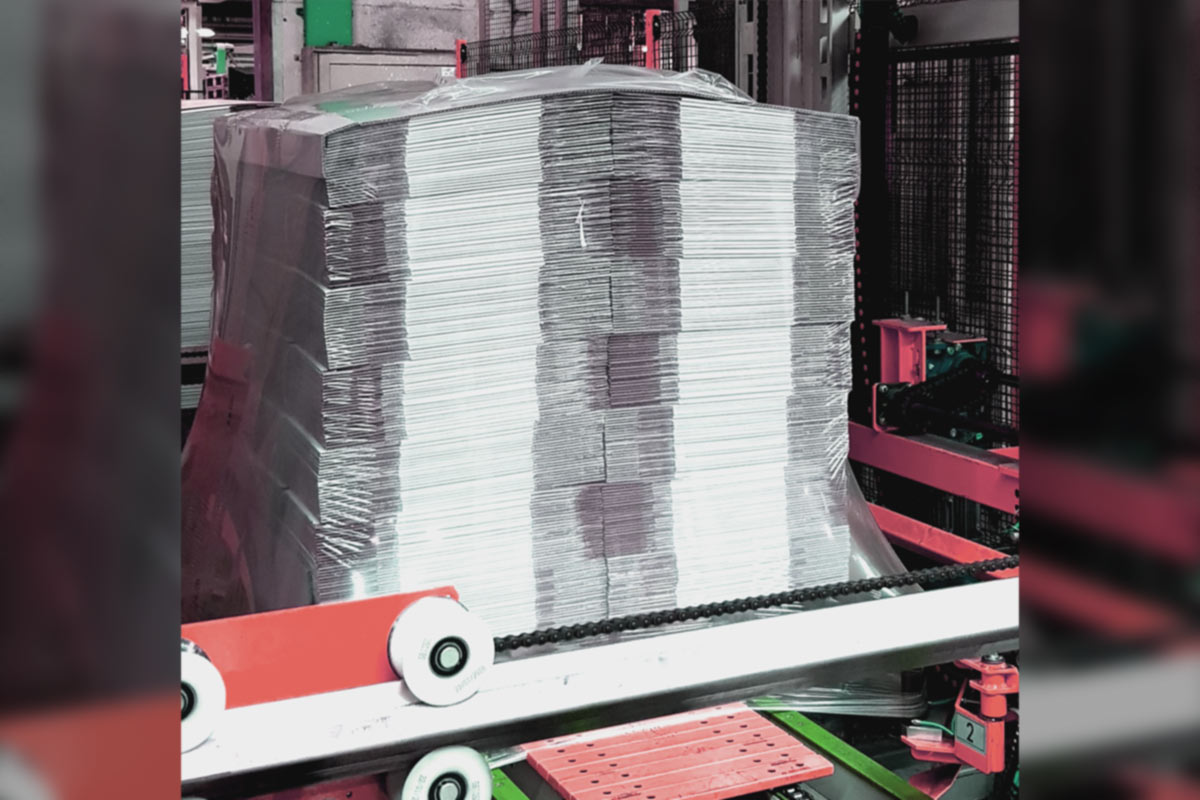 Dust and water-proof packaging
Hooding is ideal for paper or cardboard loads as the packaging hood does not interfere with the shape of the goods; no pressing forces will in fact alter or damage the load.
Bocedi consolidated hooding technology offers guaranteed dust and water protection on 5-6 sides of the load, also adding a great stability to the pallet. The machines are designed to work with thin and customizable films.
An automatic edge protection inserter is available to add that extra care to your load.