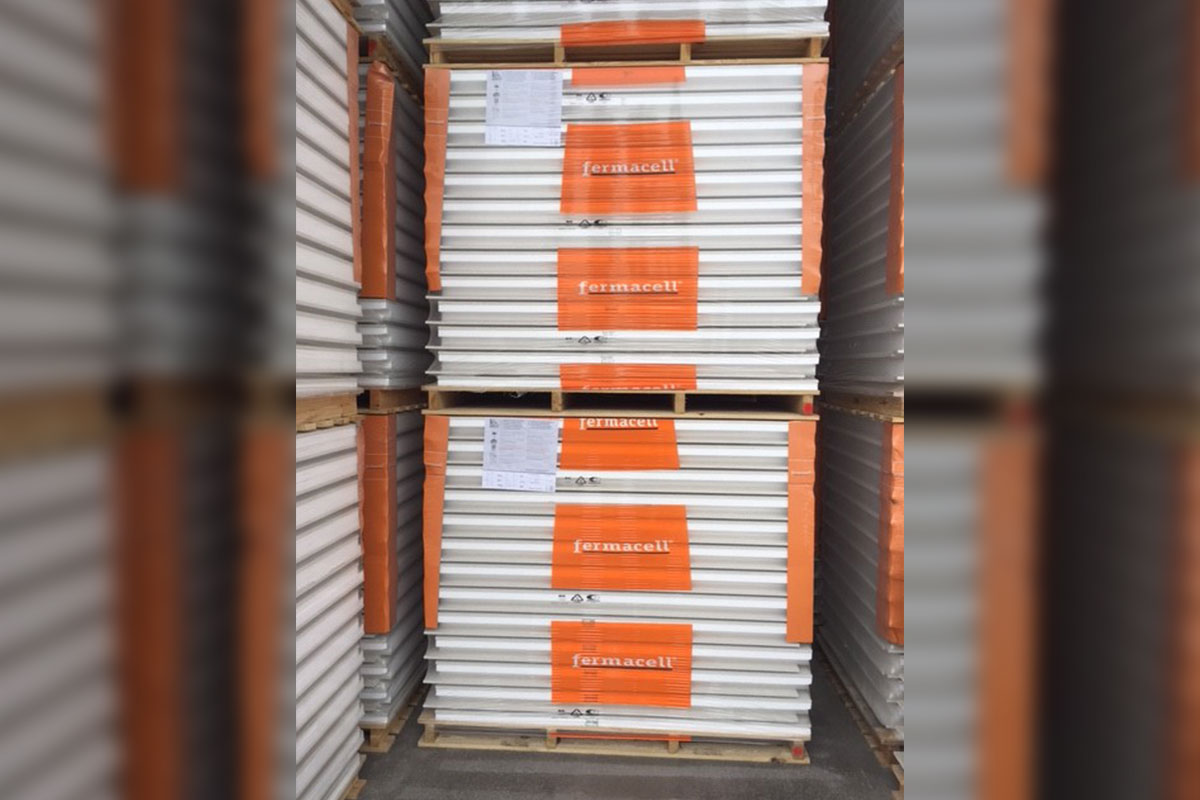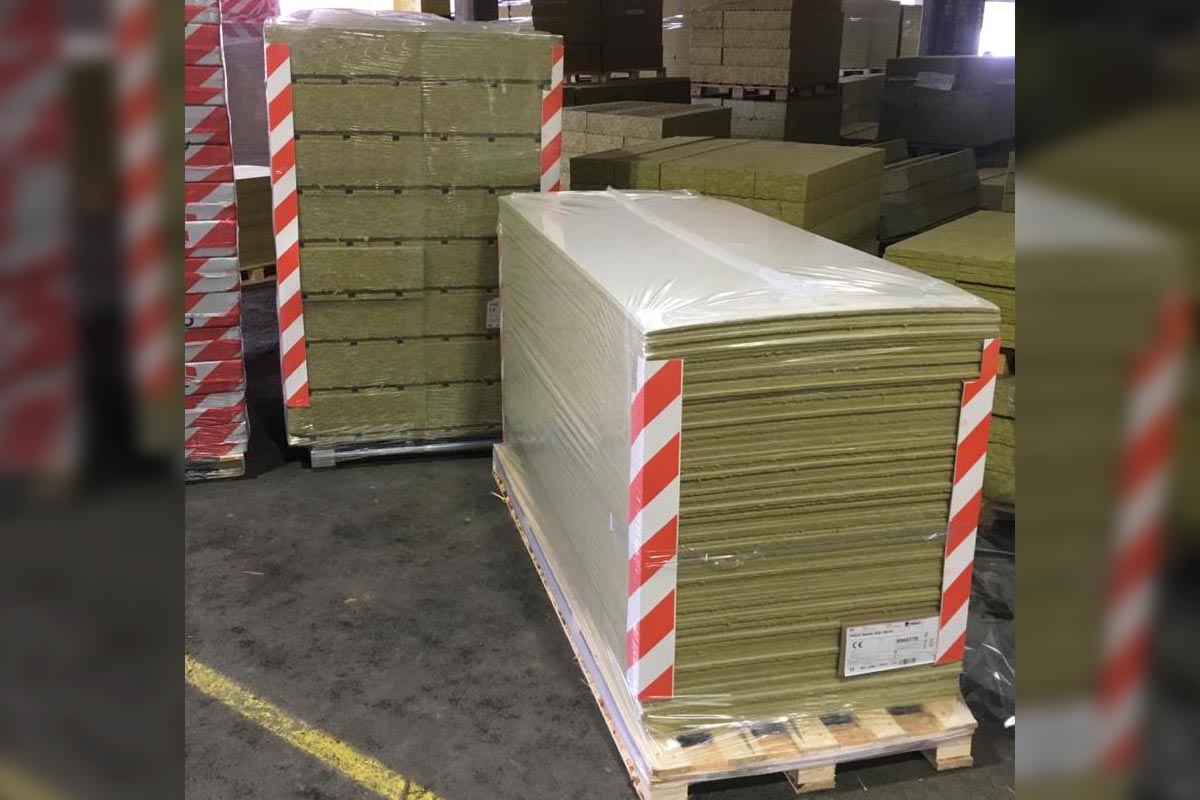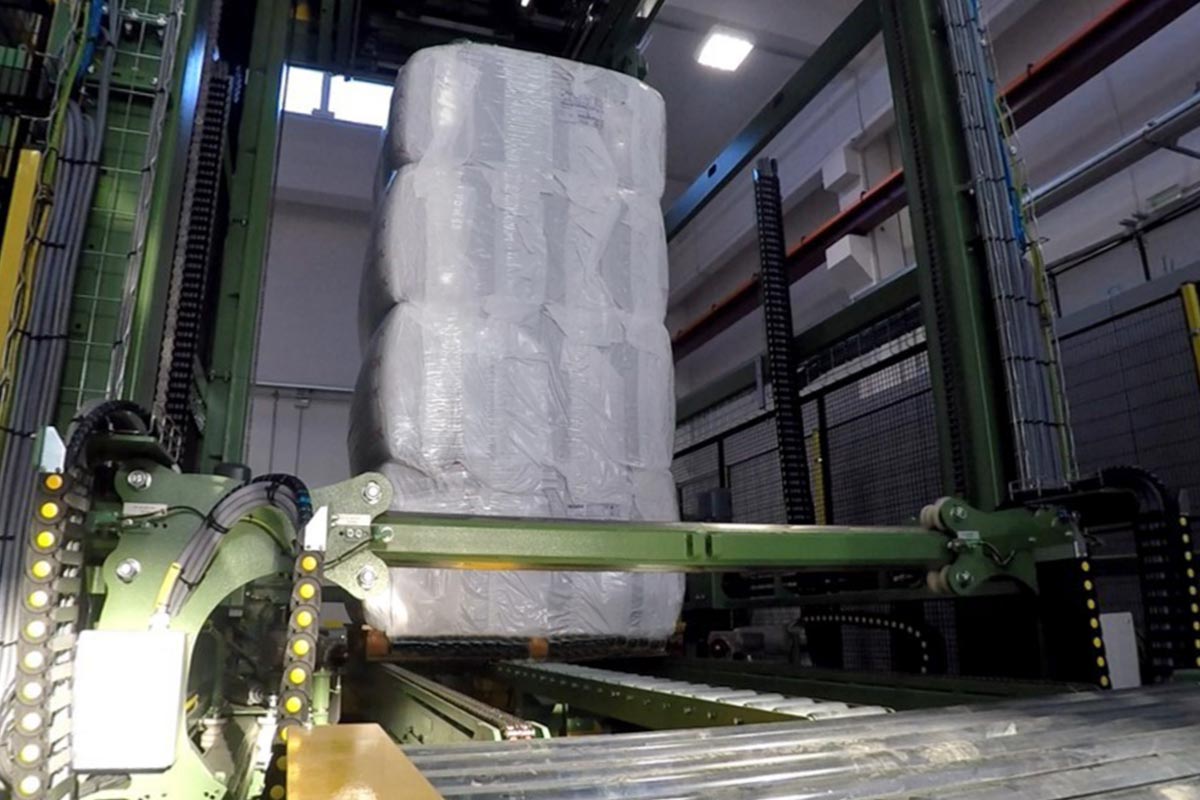 Industry specialists
Protecting the insulation materials is one of the Bocedi favourite speciality. The worldwide presence on the market alongside of the top industry manufacturers has made it possible to engineer the perfect turnkey complete end of the line packaging solutions.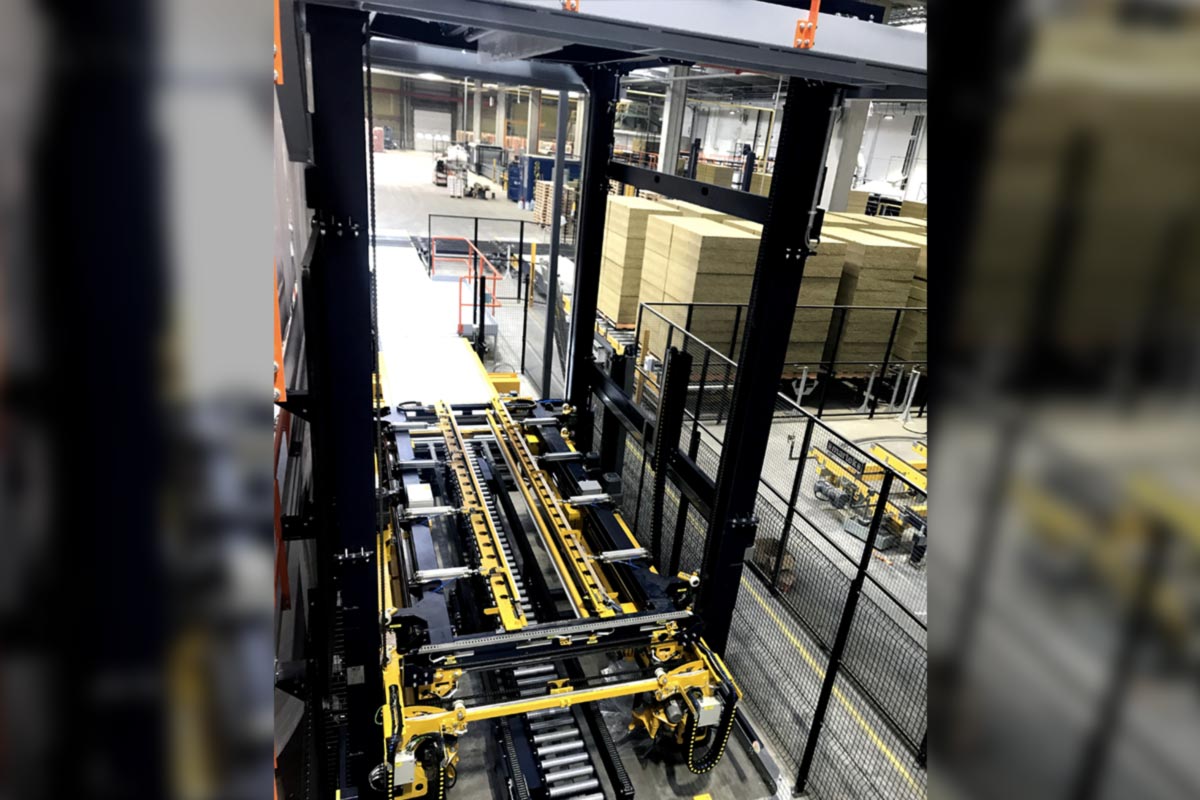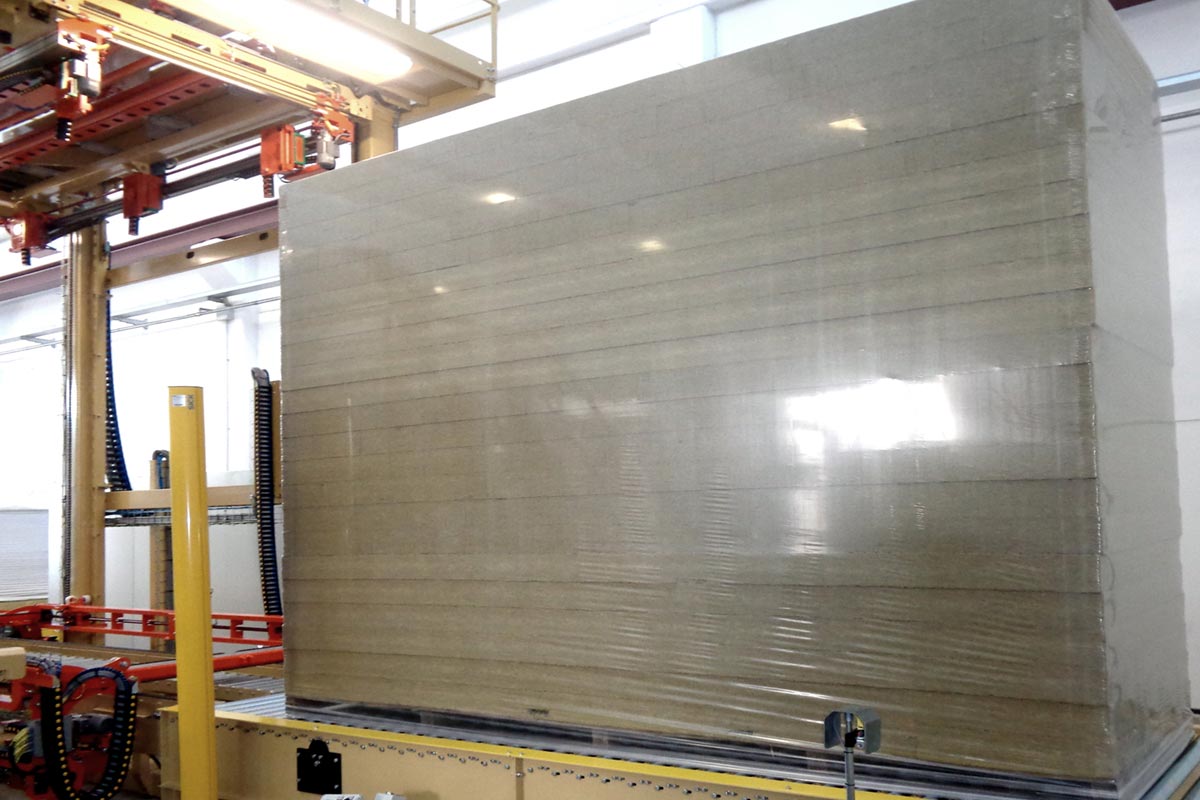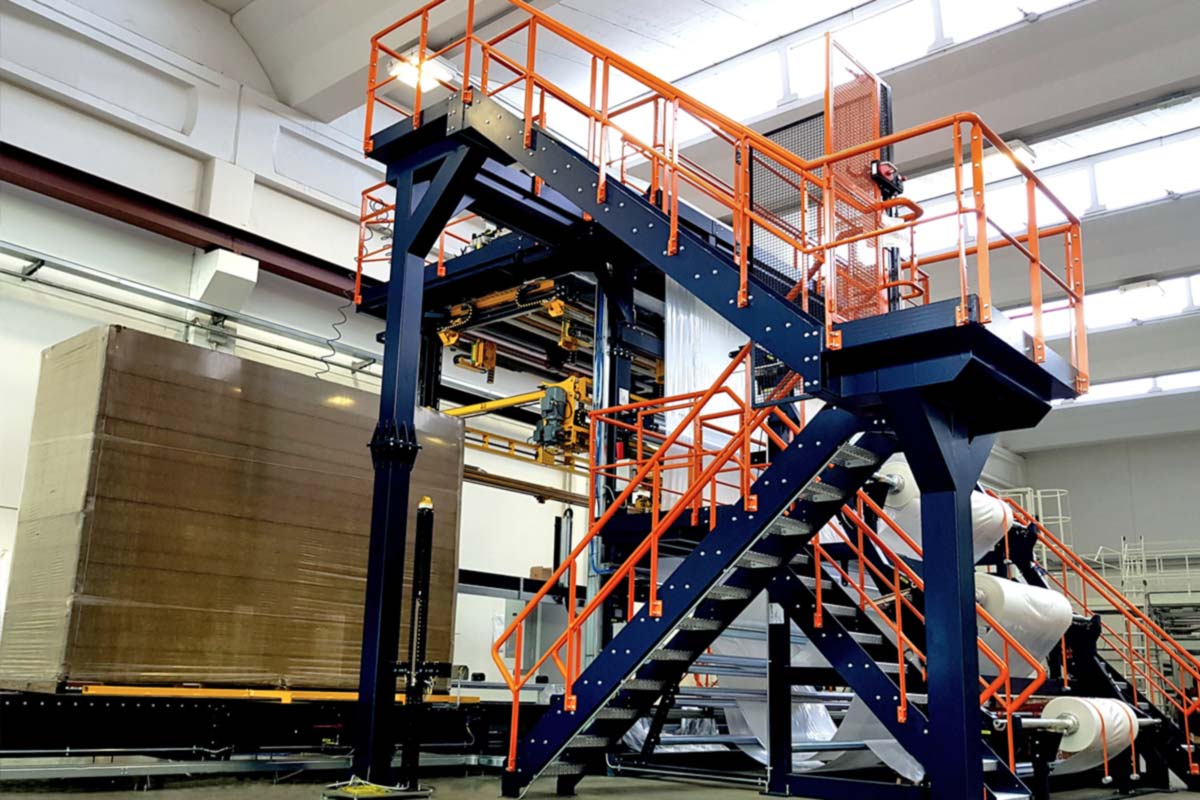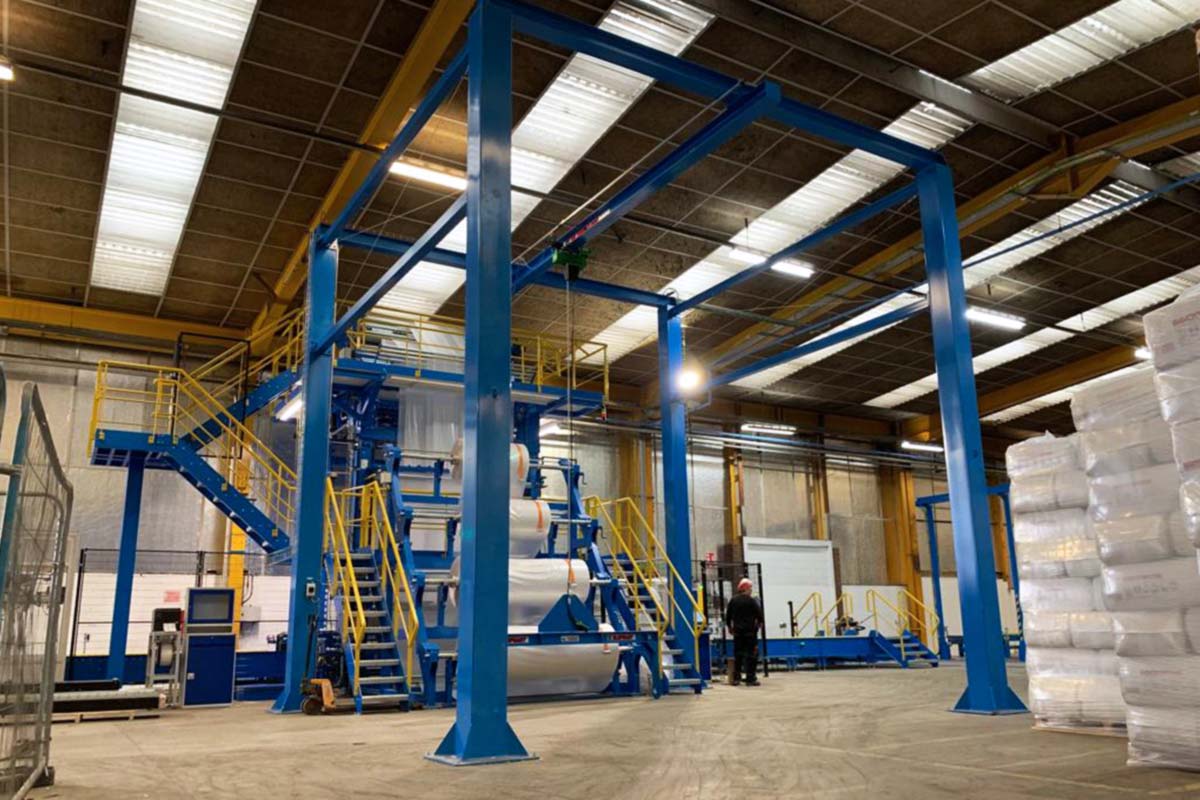 Dedicated range of XL machines
Always up to date with the latest market trend and demands. Bocedi XL stretch hooding line is a complete range of machine purposely designed to hood the tall and long pallet sizes of the insulation market.
The XL stretch hooders can be equipped with up to 6 different films to handle many pallet sizes, and can reach out to pallet size of 3600x1700mm.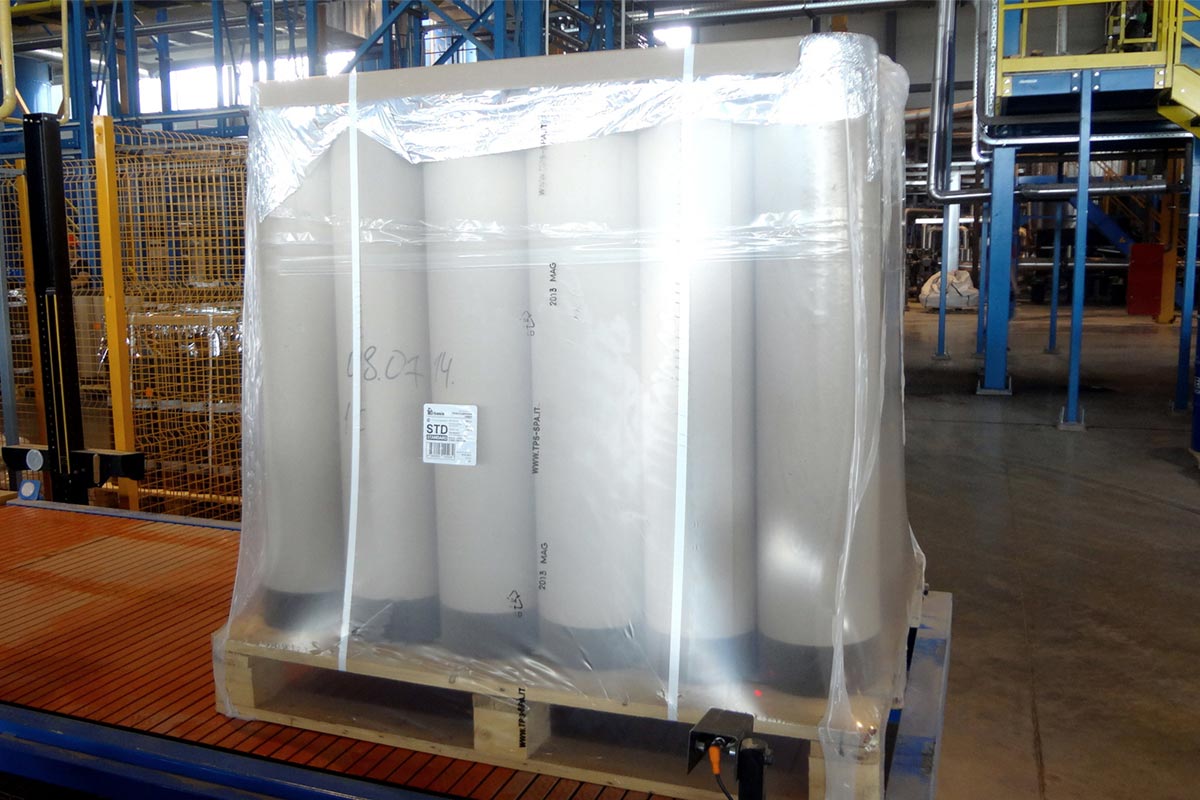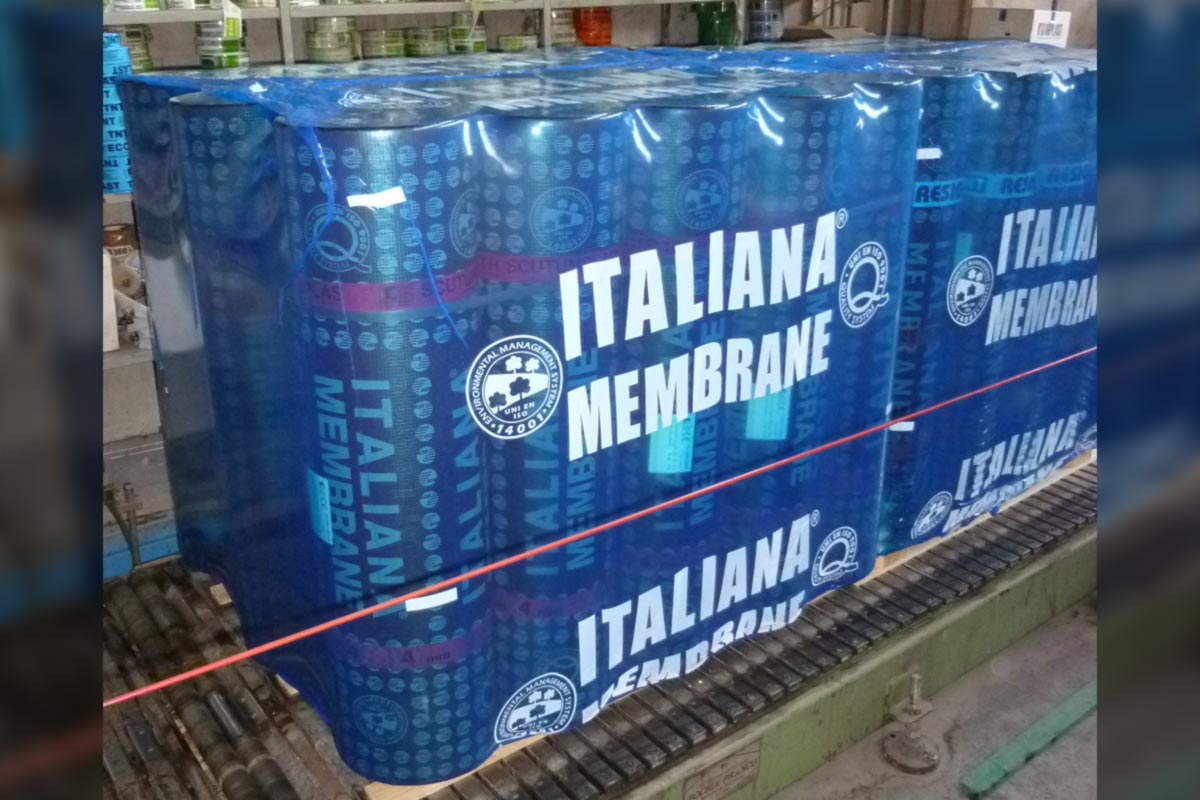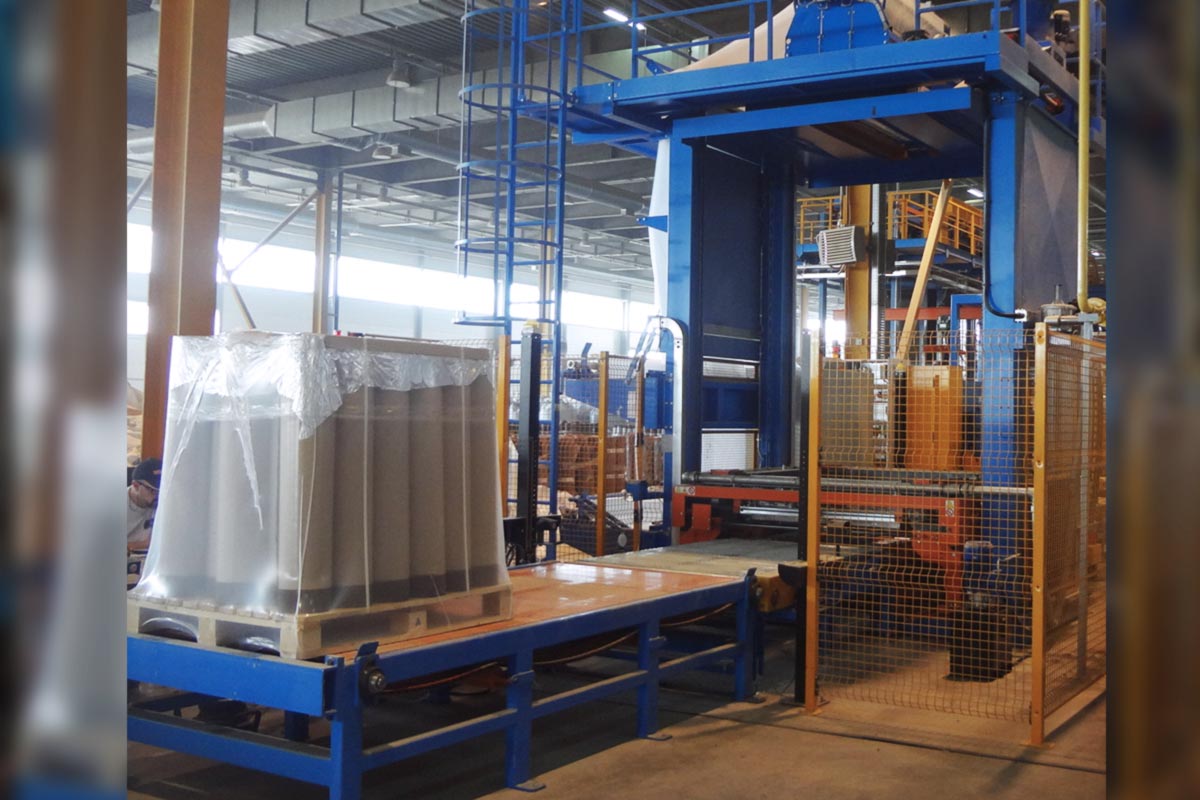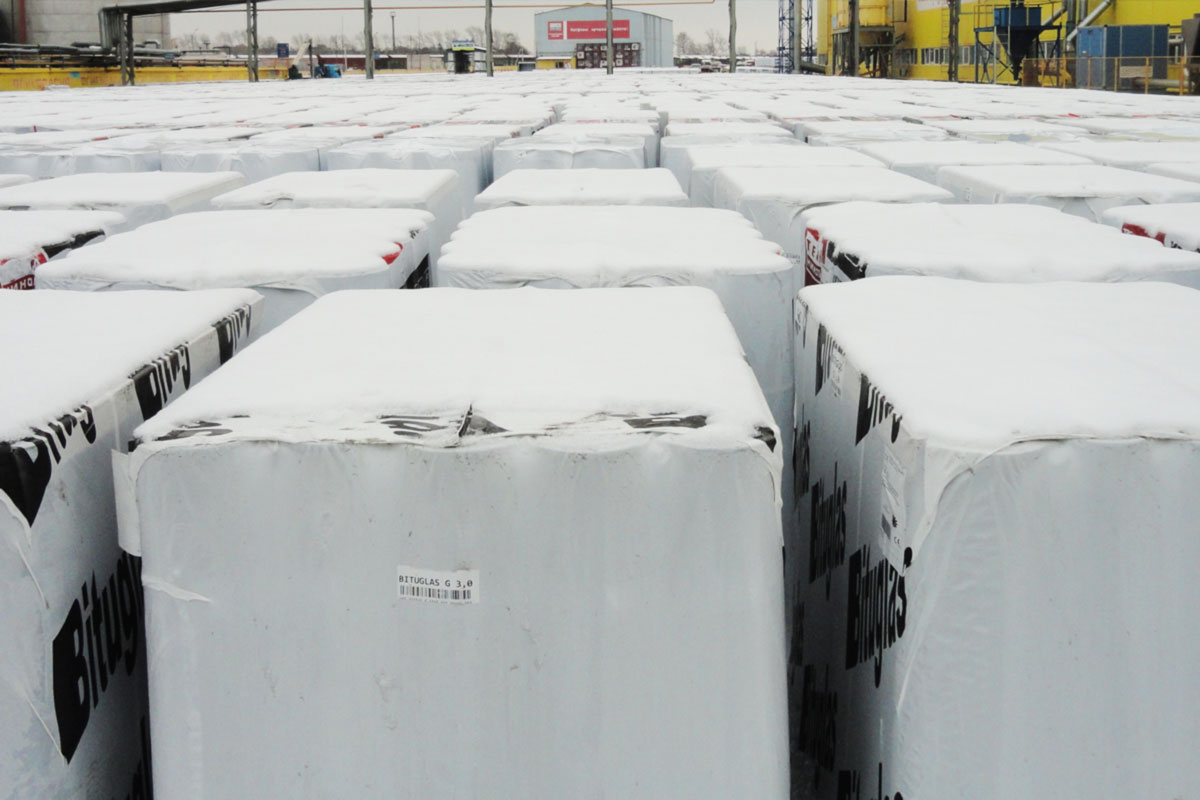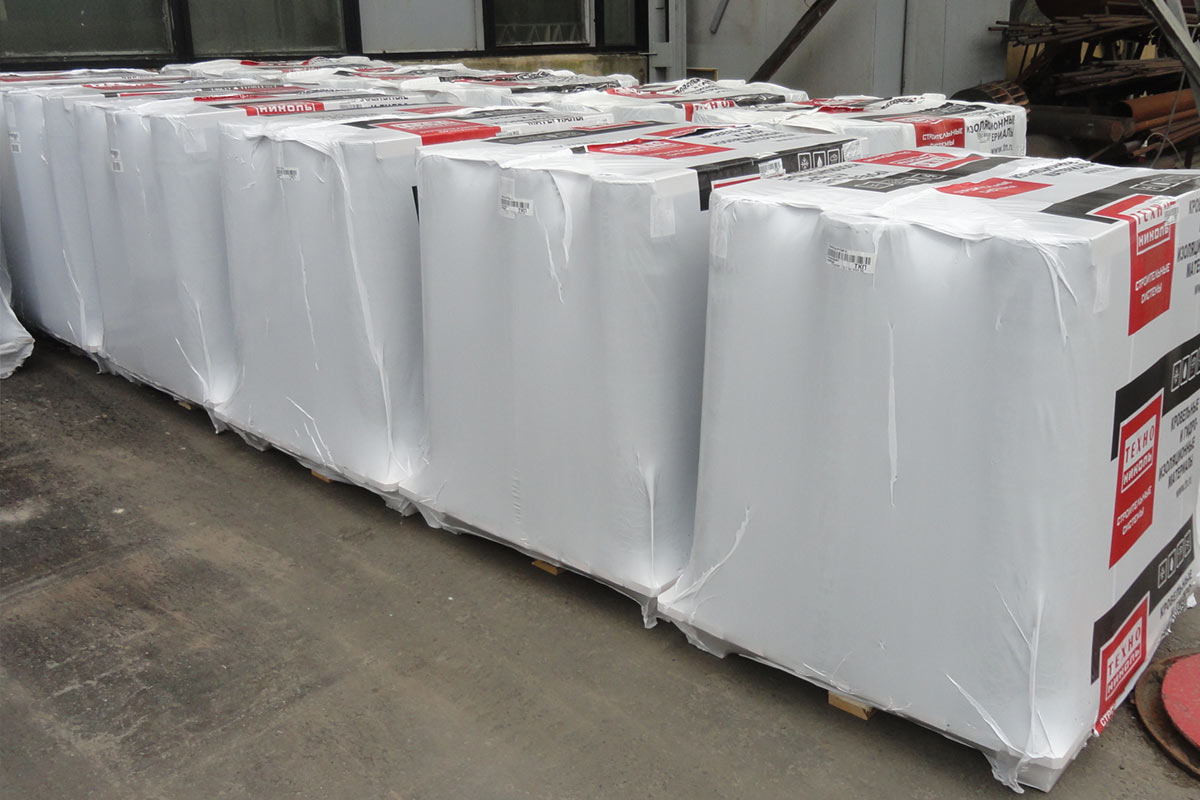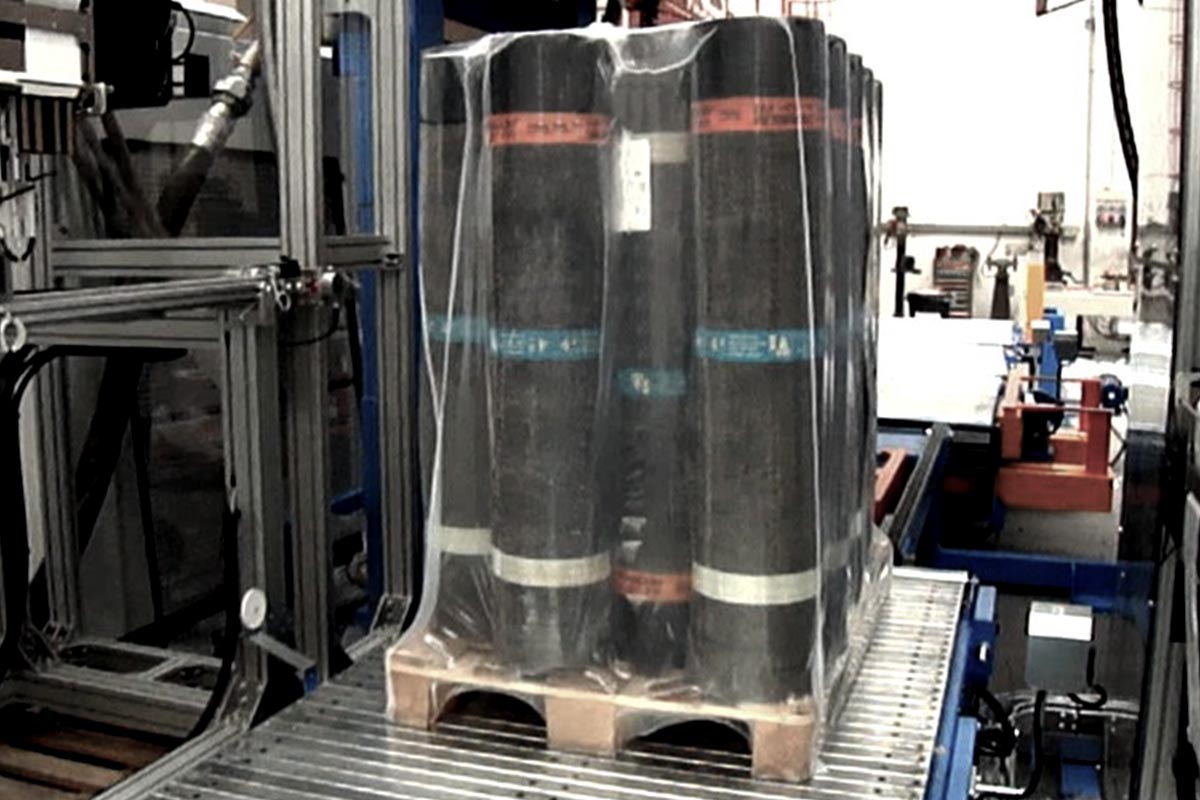 Bitumen membranes
FTB419 combined hooding and shrinking machine offers to this industry's segment a competitive solution with a very compact foot print, capable of operating 80 pallets/hour.
Safe, stable and long-lasting packaging offer easy handling operation all the way to the building site. The customised shrink film gives to the finished product an improved branding effect and great display possibilities.